Wooden nests for European rollers and common kestrels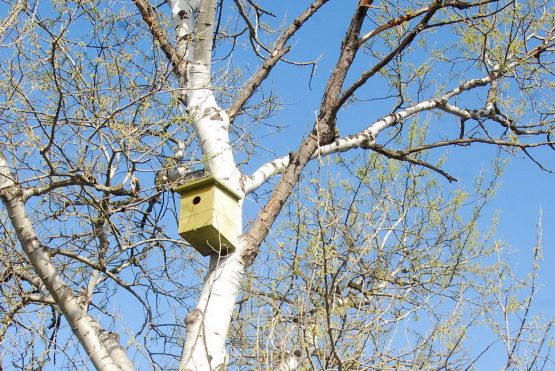 Nine wooden nests were constructed and placed in appropriate spots in the beginning of spring by the Axios Delta Management Authority to help European rollers and common kestrels breed in the area of the Axios Delta National Park. Both species are currently rarely seen in the Axios Delta National Park, as they face difficulties to nest in biotopes fragmented by extensive agricultural practices. The nests were places in various spot along the Park, according to the special need of the particular species.
The European roller is one of the most colorful and beautiful birds of Greece, nesting in woods that neighbor cultivations and open areas where it seeks for food. It is a threatened species whose population has decreased significantly the last decades due to the fragmentation of its biotopes and the excess use of agrochemicals.
The common kestrel is generally considered a common species but it has been almost dislocated by the plain of Thessaloniki – including the Axios Delta National Park area- due to the intensification of agriculture. In the large agricultural areas there haven't been left many trees that can offer nesting opportunities to this species.
This pilot conservation effort was made possible thanks to the initiative of Hilary Koll and Steve Mills, from Birdwing.eu.