304 new stork chicks this year around the Axios Delta protected area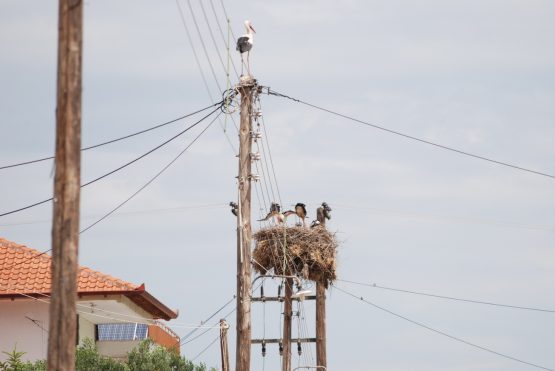 One hundred and twenty active stork nests, with 304 chicks, were recorded this year by the Axios Delta Management Authority in the villages near the Axios Delta National Park.
The village of Aiginio, maintained its 39 active nests, on which 100 chicks were born! Thus Aiginio also maintained the "title" of the village with the most stork pairs and chick in Greece! The storks are probably favoured by the neighbouring wetland of the Aliakmonas wetland where they find abundant food.
The Management Authority staff also faced a pleasant surprise in the village of Aspros, up further to the north, were the active nests doubled to 17, with 42 young little storks. Unfortunately, Kleidi lost many of its active nests, which were reduced to 12.