Axios Delta colony: pygmy cormorant nests almost doubled
This year's nesting bird counts in the Axios Delta colony brought us good news concerning the pygmy cormorant, an SPA trigger species for the Axios Delta protected area: the nests of the species almost doubled from 184 last year to 308!
In contrast to its close "relative", the common cormorant, which thrives in Greek wetlands, the pygmy cormorant is a protected species, included in the Red Book of Endangered Animals of Greece. Fortunately, and in contrast to other species, this bird's population present some trends of growth and expansion in Europe in the recent years.
In total, more than 1,300 bird nests were recorded this year in the mixed colony of the Axios Delta, located on an islet near the estuary of the river Axios. There are 10 different species nesting: spoonbills, glossy ibises, pygmy cormorants, cormorants as well as all six species of herons nesting in colonies in Europe (little egrets, night herons, squaccos, gray herons, great egrets and cattle herons).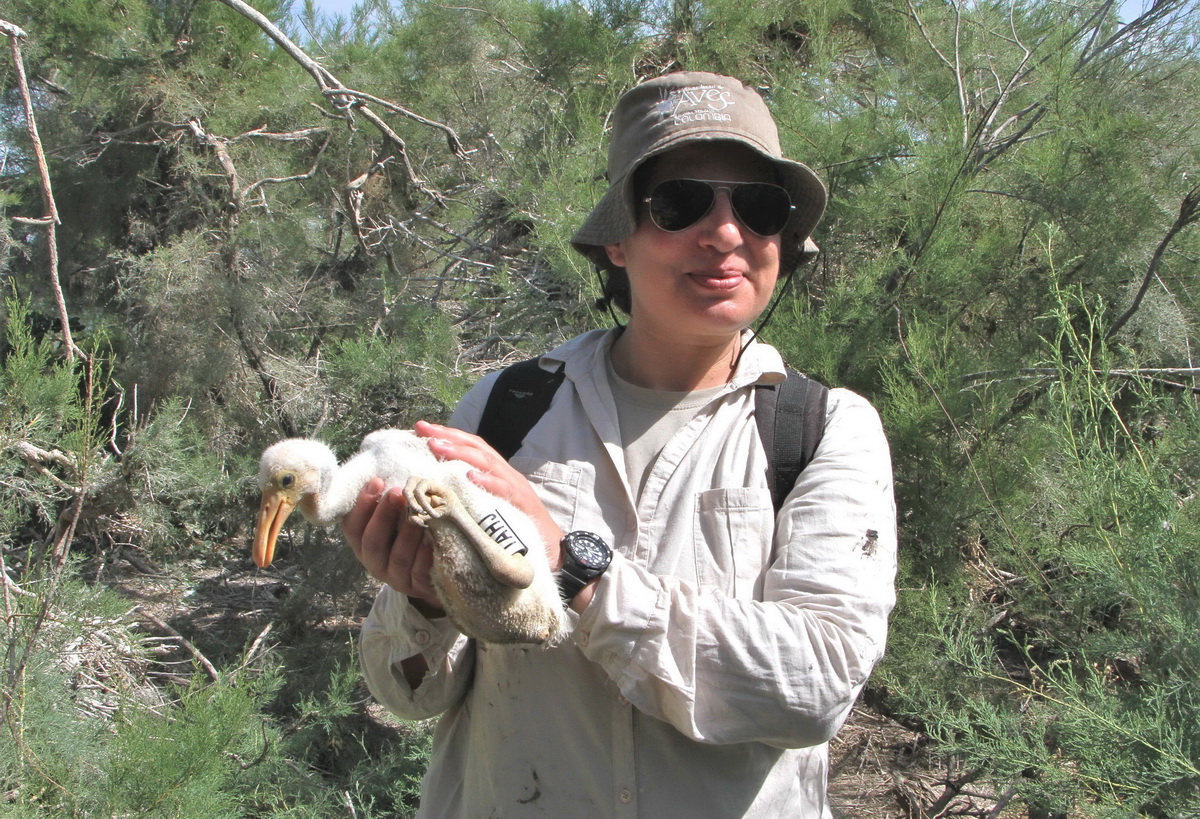 Ringing with plastic rings
The counts took place during the yearly bird ringing program contacted by scientists of the Forest Research Institute and the Thermaikos Gulf Protected Areas Management Authority. "This is the third year that we carry out ringings on spoonbills and glossy ibises, in order to learn more about their wintering areas, a subject on which we lack knowledge" reports Savvas Kazantzidis, researcher at the Forest Research Institute.
As Dr. Kazantzidis points out, the last few years, aside to the typical metal rings, the ringers use also plastic rings with large graphics, meaning to facilitate recognition by anybody with basic equipment in hands (e.g. binoculars).
So far, several ringed individuals of the two species have been found during their migration in many wetlands in Greece (Axios, Gallikos, Kerkini, Karla) and Turkey. More reports and scientific verifications are expected the following years.