On 2 February 1971, the Convention on Wetlands was signed in the city of Ramsar in Iran, on the coast of the Caspian Sea. Greece was the seventh country to sign the convention, in December of 1975 (with the LD 191/74 -GG 350 Α/74), thus activating the convention.
The official name of the Convention is the Convention on Wetlands of International Importance especially as Waterfowl Habitat and it reflects the importance of conserving and rationally managing wetlands as habitats for waterfowl. Through the passing of time, the Convention broadened its scope, acknowledging the wetlands as ecosystems which are very important for the conservation of biodiversity and for the prosperity of human societies, thus covering all facets of the conservation and rational use of the wetlands.
The Ramsar Convention aims at protecting and prudently using all wetlands, through local and national activities and interstate cooperation, as a contribution to sustainable development. The convention includes more than 2.200 wetlands, from the 168 countries which have signed the convention.
The first World Day of Wetlands was celebrated in 1997, and since then, every year on 2 February, events take place to celebrate the anniversary of the Ramsar Convention.
Το 1997 γιορτάστηκε για πρώτη φορά η Παγκόσμια Ημέρα Υγροτόπων και από τότε κάθε χρόνο, στις 2 Φεβρουαρίου, πραγματοποιούνται εκδηλώσεις σε όλο τον κόσμο για τον εορτασμό της επετείου της Σύμβασης Ramsar.
The Greek wetlands of the Ramsar Convention
In Greece, ten wetlands are protected on the basis of the Ramsar: 1) the Evros Delta, 2) lakes Ismarida, Vistonida, Poro Lagos and the adjacent lagoons, 3) the Nestos Delta and the adjacent lagoon, 4) the artificial lake Kerkini, 5) lakes Volvi and Koroneia, 6) the wetland complex of the estuary of rivers Axios – Loudias – Aliakmon, 7) the Small Prespa lake, 8) the Ambracian gulf, 9) the lagoon of Missolonghi and 10) the lagoon of Kotychi.
The protected region of the Axios Delta under the Ramsar Convention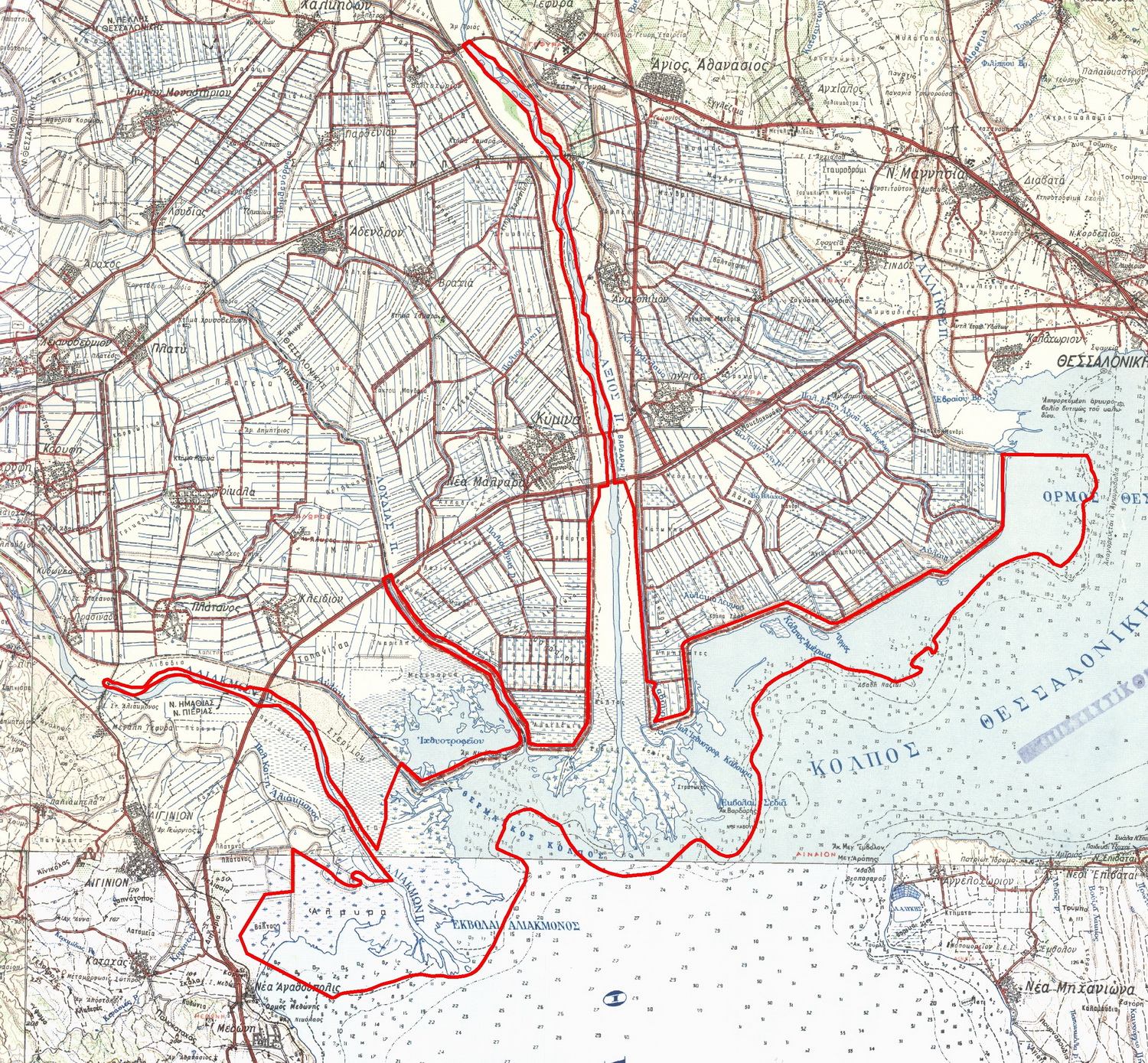 As regards the protected area at the Axios Delta, a surface area of 11,808 hectares has been protected under the Ramsar Convention. This area begins from the Chinarou region, at the coastal trench of the rivers Gallikos – Axios and extends to Nea Agathoupoli, to the south deltas of the Aliakmon. To see the protected area in the website of the Ramsar Convention, click here.
What are wetlands

Wetlands include river deltas, marshes, lakes, lagoons, sources, estuaries, rivers and artificial lakes. Wetlands are of vital importance for the survival of man. They are among the most productive ecosystems for the preservation of biodiversity. They offer countless benefits to man, such as fresh water, raw materials, biodiversity, flood control, enrichment of groundwater, combating of climate change.