We joined the Global Coalition #United for Biodiversity
The Thermaikos Gulf Protected Areas Management Authority and its Axios Delta National Park become the first institutions from Greece and first park worldwide to join Global Coalition #UnitedforBiodiversity.
Launched by EU Commissioner for Environment Virginijus Sinkevicius on the occasion of the World Wildlife Day 2020, the Coalition calls for strong mobilization of all national research centers, science and natural history museums, botanic gardens, zoos, parks, aquariums and beyond to make their voices heard about the nature crisis.
"At a time science warns us 1 million species are at risk of extinction within years due to human activities, jeopardizing the future of humanity, we need to unite all forces ahead of the crucial UN Biodiversity Conference (COP15) that will take place in China in 2021. We join our voice to dozens of institutions and organisations, such as the Central Park Zoo in New York, the Nature Conservation Center of the American University of Beirut, the Oceanographic Institute of Monaco, the Aquarium of Zaragoza, the Royal Belgian Institute of Natural Sciences and the Museum of Natural Sciences of Barcelona", announced today the Thermaikos Gulf Protected Areas Management Authority.
This Authority is responsible for the management of the Axios Delta National Park and 15 Natura 2000 sites, wetlands and marine areas, home to rich biodiversity. Around 300 species of birds have been recorded within its limits, making up almost 70% of the Greek avifauna. Committed to protect this precious biodiversity locally, the Management Authority acknowledges the urgency of joint efforts to address the nature crisis globally and pledges support to the EC Coalition.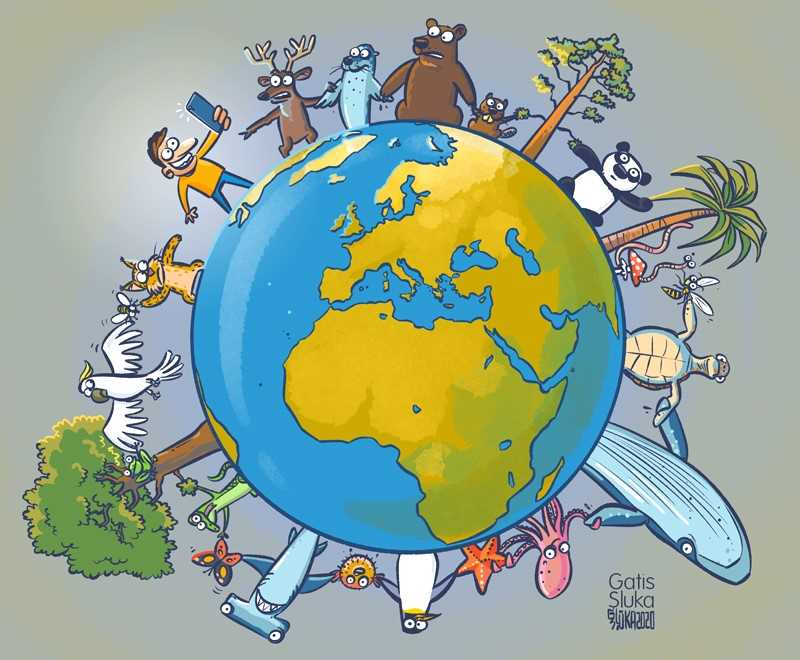 Join the Global Coalition United for #Biodiversity
Ecosystems are more and more under pressure, at a time we need them as allies against the climate crisis. The Global Coalition #UnitedforBiodiversity aims at building a stronger mobilization to raise awareness on the need to protect all forms of life, ahead of the upcoming COP-15 of the Convention on Biological Diversity (CBD), when nations will adopt a new global framework to protect and restore nature, as much-needed as the Paris Agreement focusing on the climate urgency.
As the first organization in Greece to join the Coalition for Biodiversity, the Thermaikos Gulf Protected Areas Management Authority calls upon its supporters and partner organizations to join the movement and help in spreading its timely and important message. The Coalition aims to have 500 members (institutions such as parks, museums, aquariums or zoos) engaged in signing the common pledge for its first anniversary on 3 March 2021.
It is time that we all work together to bring biodiversity high on the global agenda!
Interested institutions can contact ec-biodiversity-coalition@ec.europa.eu and gilles.doignon@ec.europa.eu directly for further information or to sign up.
Official webpage of the Coalition: https://ec.europa.eu/environment/nature/biodiversity/coalition/index_en.htm