Axios Delta Information Centre
Axios Delta Information Centre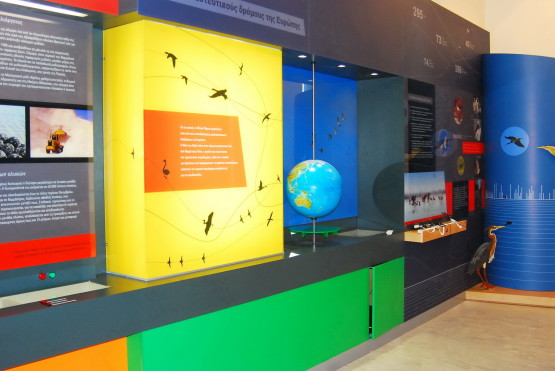 The Axios Delta Information Centre is situated at Chalastra, at Eirinis Street, and constitutes the seat of the Axios-Loudias-Aliakmonas Management Authority.
People visiting the protected area can begin their tour of the region from here where they can find informative material and ecotourism maps with suggested routes.
The Information Centre operates a modern informative exhibition area, with easy-to-understand texts (in Greek language), abundant photographic material, moving images, films and interactive applications, so that visitors can find out about the great wealth the National Park contains and appreciate the benefits it has to offer. The exhibition was created by the Goulandris Natural History Museum/Greek Biotope Wetland Center.

Access: 

Halastra is about 25 km. away from the city of Thessaloniki. To reach the Axios Delta Information Centre on the Athens-Thessaloniki national road:

when coming from Thessaloniki, turn right at the Halastra junction and follow the signs.
when coming from Athens, turn right at the Nea Malgara junction, drive through the villages of Nea Malgara and Kymina and continue on the country road until Halastra. Follow the signs.

You can also see the Information Centre in google maps here.
Visiting hours
Monday – Friday
10:00 – 15:00
Tel +30 2310 794811